The EarthFlag at the Amsterdam Fashion Week
Ronald van der Kemp is a pioneer in sustainable Haute Couture, with pieces that dance between the limits of fashion and art. At Amsterdam Fashion Week this year, the EarthFlag was the centre of attention in his exhibition 'Wake up World', a collaboration between various changemakers and his brand RVDK. The sustainable flags we found were designed into trousers that were used in the opening of his 'Noah's Ark' show, a collection of pieces inspired by nature, each placed on a m2.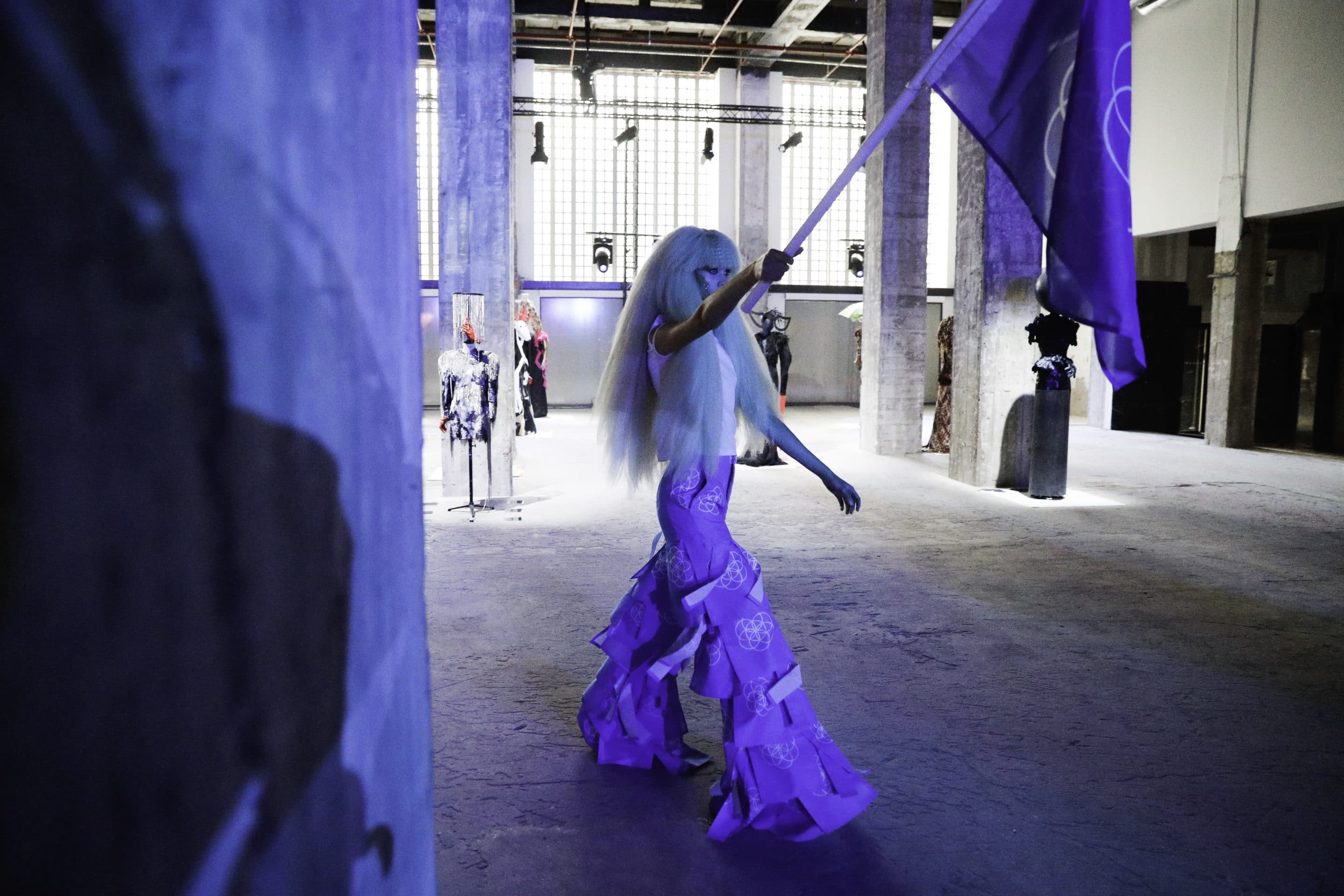 Unity can be found in so many places, moments and expressions. Ronald managed to combine and unite multiple people and talents to create something to honour nature, as a wake-up call to the fashion industry. When we all work together, step by step and meter by meter, we can transform our future into a more sustainable and positive one. Thank you to all the changemakers that made this event possible, keep spreading the light and beauty of this world.